I think I may have found my first ever dupe! Now, this may not be exciting for you but it is for me. I hope this hasn't been blogged about before or I hope its not something that's commonly known!
For Christmas from one of my best friends I got me a Bourjois Nail Polish in Bleu fabuleux that I swooned over everytime I was in superdrug. And then if you have seen my recent sale haul I purchased a Miss Sporty Nail Polish, at first glance they looked similar then as I painted them both onto my nails it was apparent they were more than similar!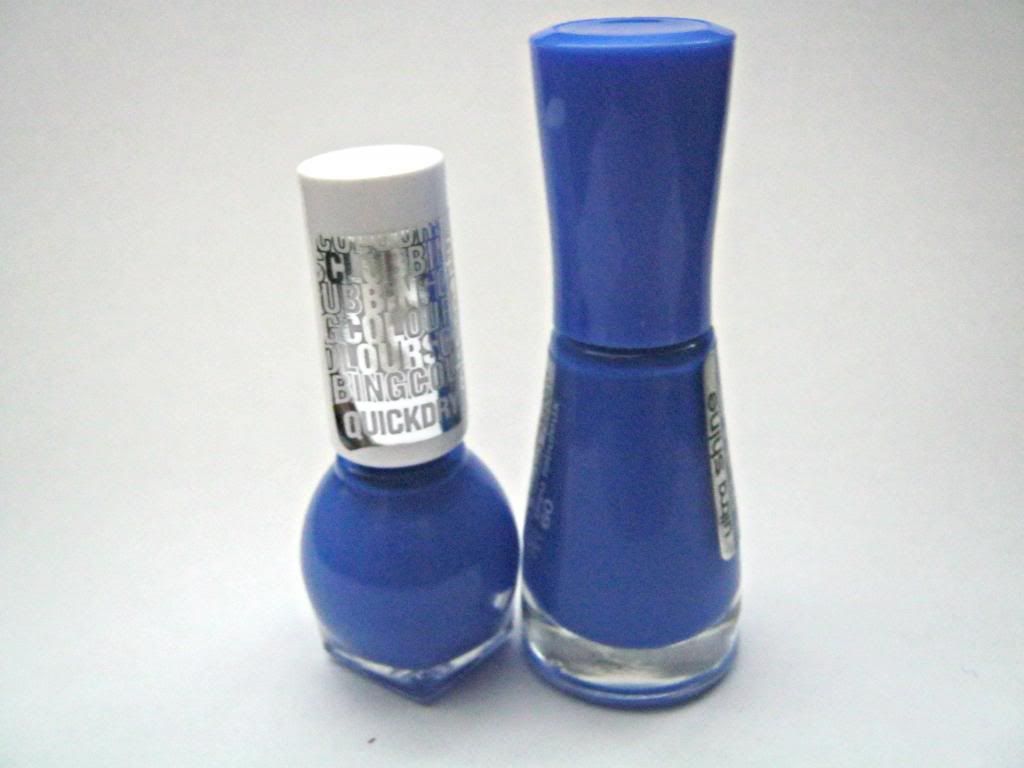 Miss Sporty Clubbing Colours 'Quick Dry' - No Name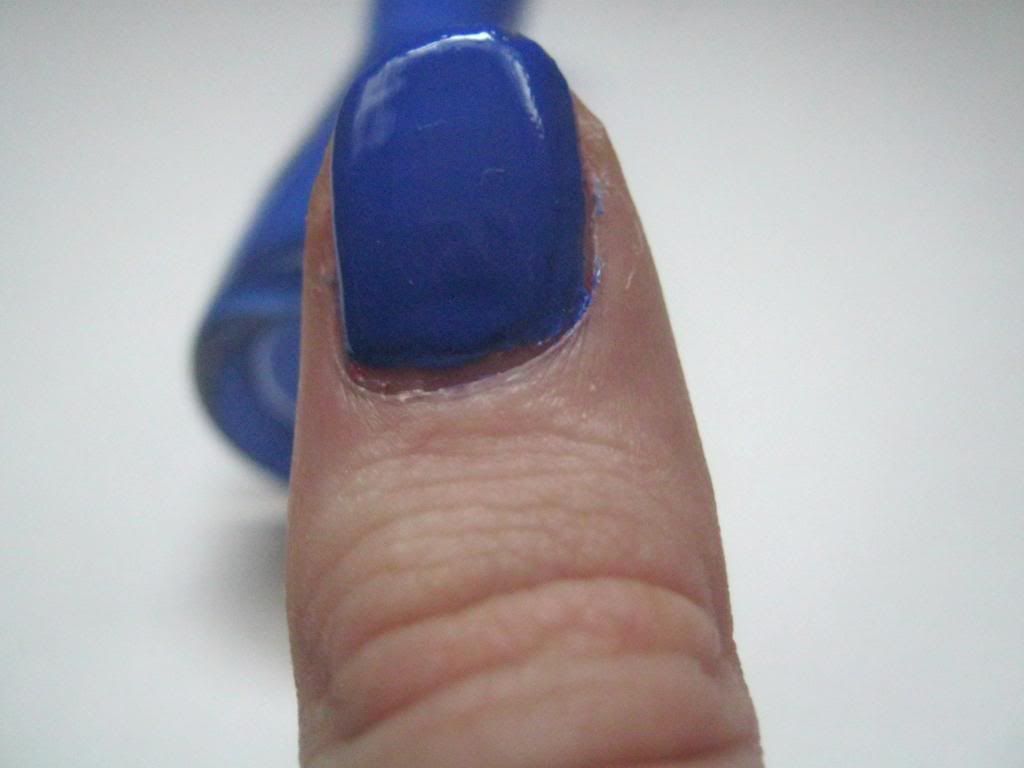 Bourjois So Laque! Ultra Shine Nail Polish- Bleu Fabuleux
The Miss Sporty one is on the left and the Bourjois one is on the right.
There may only be £4 difference (Miss Sporty- £1.99 and Bourjous- £5.99) but £4 could get you an extra nail polish or another beauty product. And the price is not the only difference. When applying the Bourjois Nail Polish I'm pretty sure tiny hairs from the brush were coming off because the first time I applied it I found a little hair in it so I assumed it was me but when I applied it the second time the same thing happened. Also the formula can be a little gloopy, I left it in the fridge overnight etc but still it was. This made application messy and not very fun. Maybe I need a lot thinner coats, I might do a full review on it once I've tried it a few more times.
The Miss Sporty one however was a dream to apply! I am a big fan of Miss Sporty Nail Polishes and I am building up a nice little collection! It was so nearly opaque with one coat so I finished it off with a second coat for more intensity.
Also if you look closely you can see that the Miss Sporty one is ever so slightly darker but no dupe is perfect, right?
In all honesty I do like the Bourjois one and I could see myself putting up with the formula and trying different ways of applying it but I do prefer my miss sporty one in this situation.
Check out this post from thesundaygirl for more lovely bright/cobalt blue shades!
Thanks for reading,
Shona x