Hello again! This is the second part in my nail polish collection due to me having a shamefully large collection. Just counted and I have 67!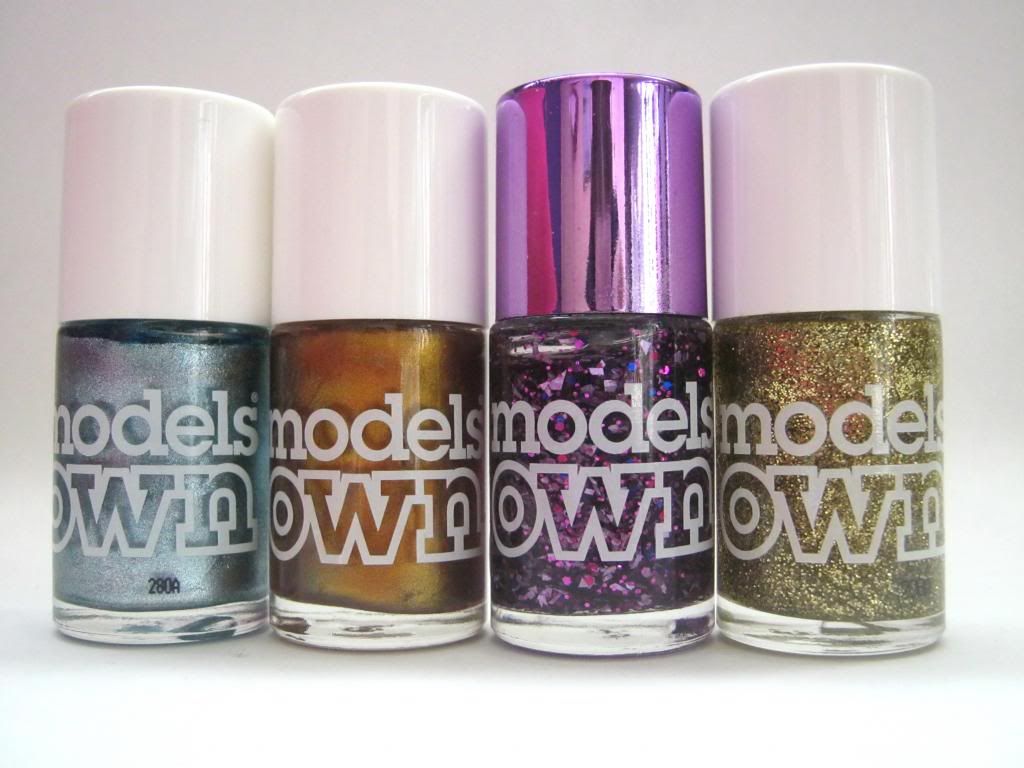 Models Own
Blue Moon
Copper Pot
Boogie Nights
Gold Finger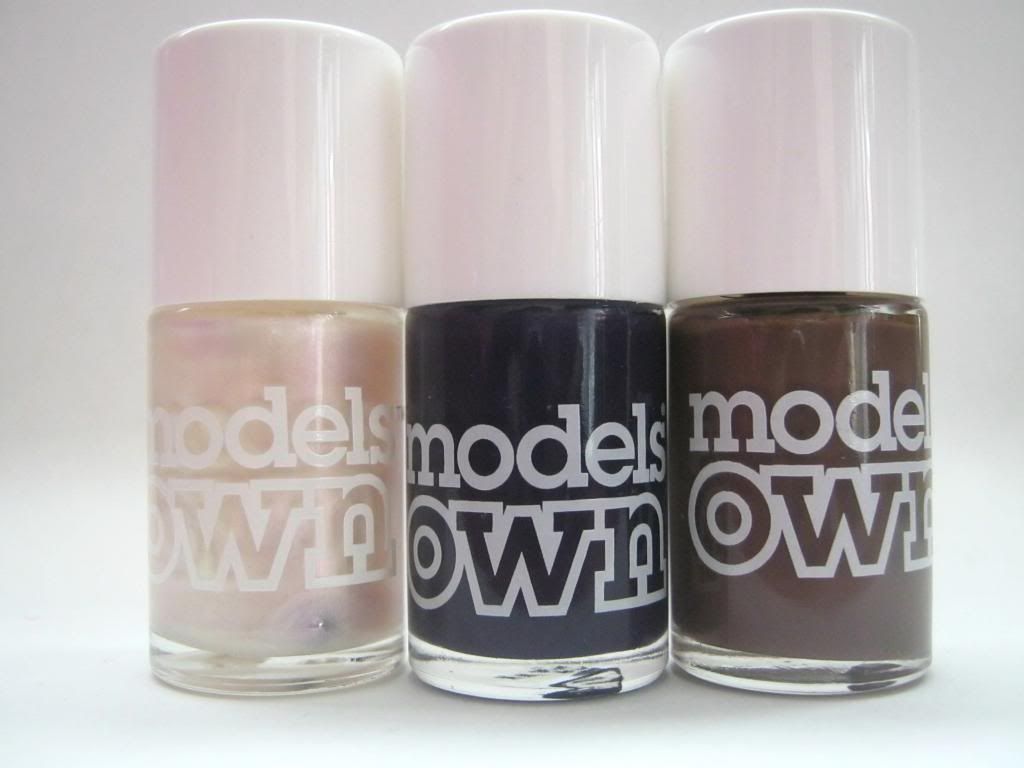 Models Own
Pearly Queen
Purple Rain
Becca's Brown
I also have one more Models Own nail polish which I got after I took these pictures. Its in the colour Top Turquoise and there is a picture of it in
this post.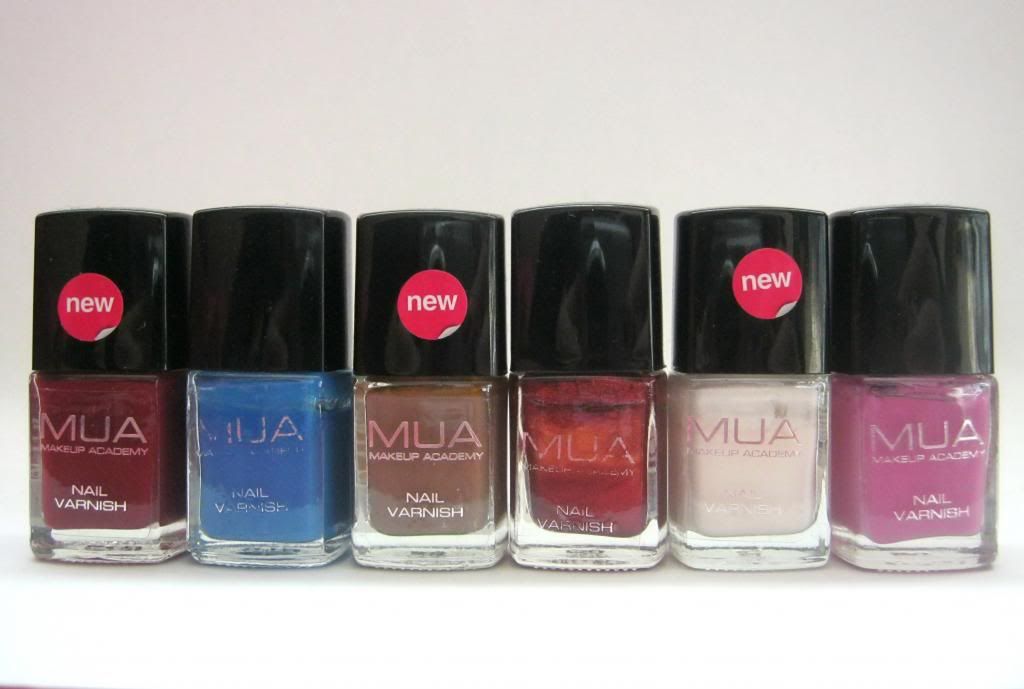 MUA
Red Fever
Mud Pie
Shade 14
All Nude
Shade 12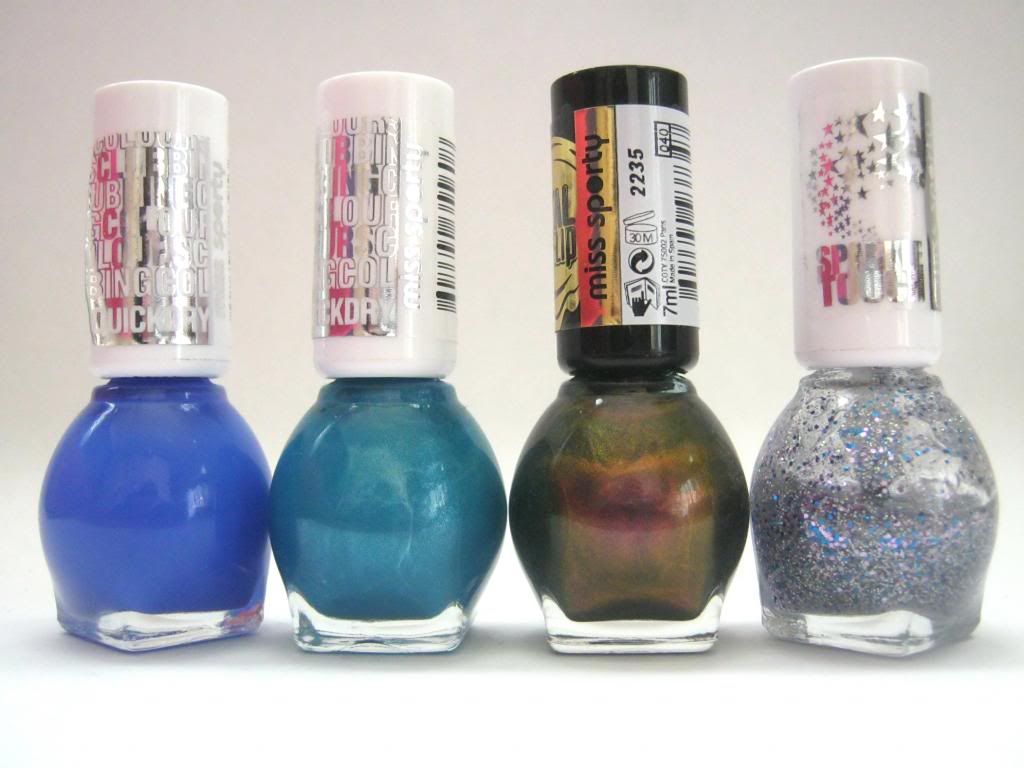 Miss Sporty
Clubbing Colors (possible name: Chine Glaze)
Metal Flip
Sparkly Touch in Clear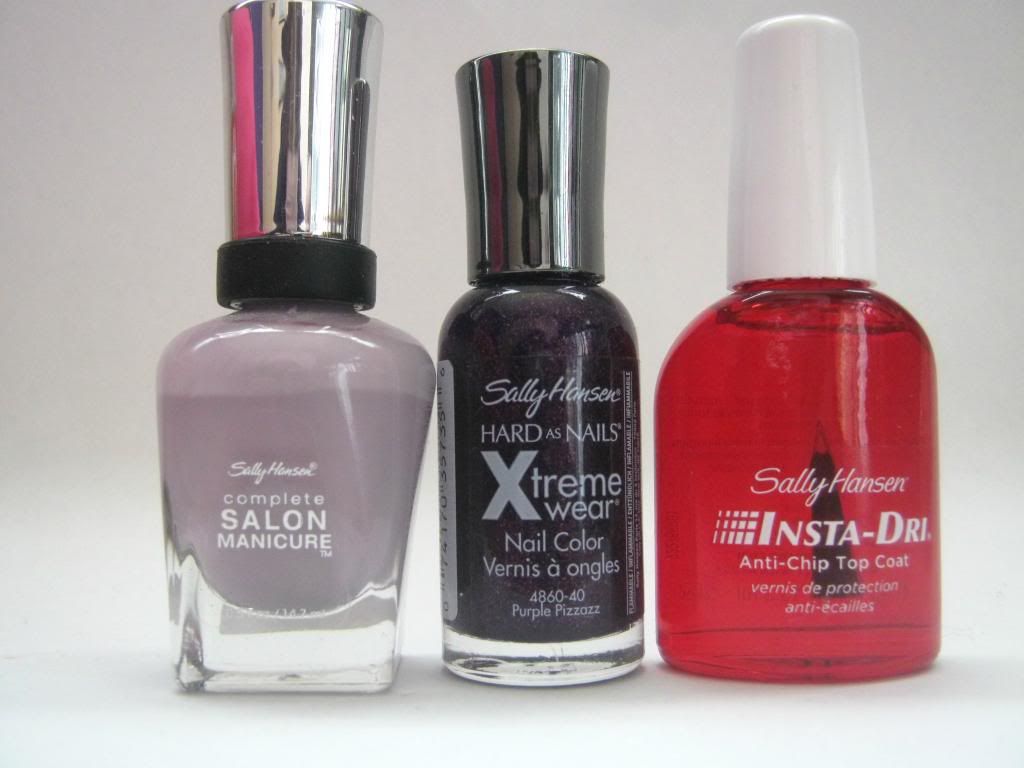 Sally Hansen
Complete Salon Manicure in Delphinium
Hard as Nails Xtreme Wear in Purple Pizzazz
Insta-Dri Anti-Chip Top Coat
17
Supreme Shine in Risky Red
NOTD
Lasting Fix in Tropical Island
NOTD
Miners
Fix First Aid for Nails Ridge Filling Treatment
Fix First Aid for Nails Nail Whitening Treatment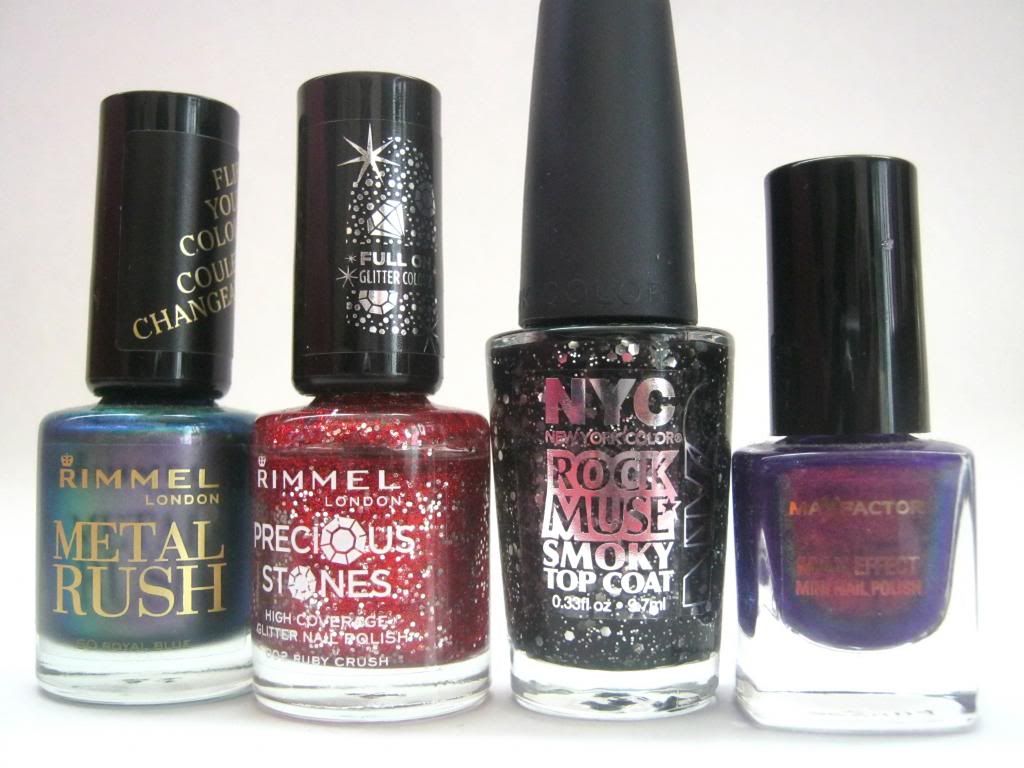 Rimmel
Metal Rush in Royal Blue
Precious Stones in Ruby Crush
NOTD
Random
NYC Rock Muse Smoky Top Coat
Max Factor Max Effect Mini Nail Polish in Fantasy Fire
Random
Nails Inc in Motcomb Street
La Colours Nail Laquer in Metallic Purple
NOTD
La Femme (Name has rubbed off)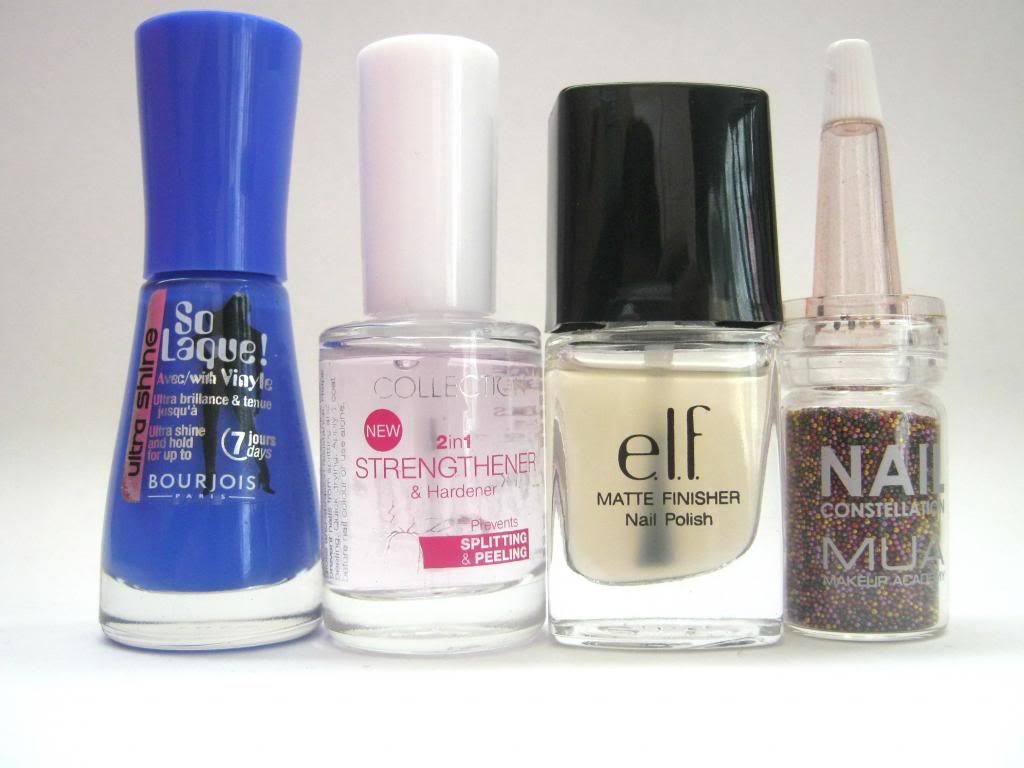 Random
Bourjois So Laque! in Bleu Fabuleux
Collection Nail Strengthener Base and Top Coat
ELF Matte Finisher
That's it! All of my nail polishes! I hope that I can do NOTD for all of them eventually.
Thanks for reading,
Shona x