Do excuse the cheesy title! I couldn't resist!
This is my one and only product from Clinique and like they say first impressions count. I wasn't sure what to expect from this lip gloss (Its somewhere between a balm and a gloss?) , especially as when I received it as a lovely gift I wasn't particularly loving lip gloss. All I knew was that it wasn't cheap, by my standards, so I expected it to be marvellous!
Photobucket seems to have messed up my first picture which is of the whole product so click this link to see it in all its glory if you wish.
I have the shade Grapefruit, a pale blue pink with white shimmer.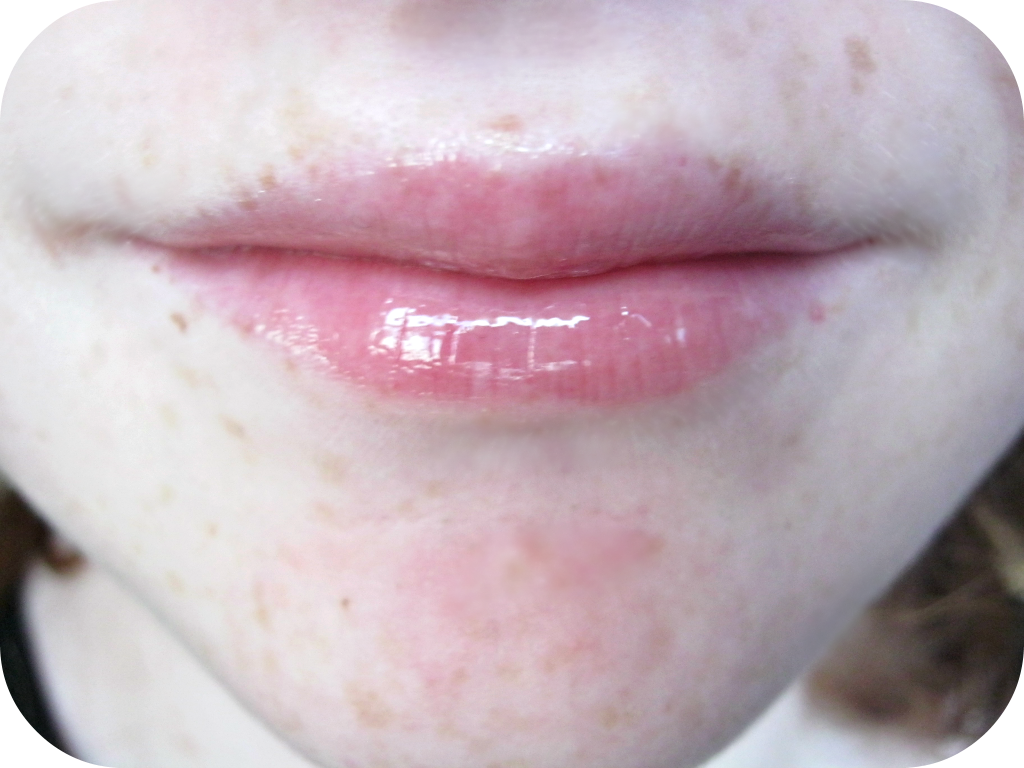 Clinique says:
Meet Clinique Superbalm- lip balm with a colourful twist. Gorgeous colours treat your most under moisturised skin to helpings of soothing shine. Instantly relieve dryness, protect with antioxidants and more. Dip in. Coverage: Sheer.
I say:
I have to say I agree with practically everything that's said about this product.
It moisturises my lips whilst giving them a sheer pink finish which is something I have been hunting for. Brands always promise things but rarely deliver when it comes to tinted lip balms and glosses that promise to moisturise. Now I may be going crazy but I could see myself paying out £14.50 to get another one, maybe a darker colour. And if you know me, that's quite a hefty comment as you an often find me in superdrug raiding the MUA stand.
Overall this product impressed me, this may be one more step to me caving in and buying a MAC product ( Lipstick in Blankety to be precise).
Who knows you could be seeing a sneaky MAC haul soon?
Thanks for reading,
Shona x