I might as well just put this out there, I have next to no patience and will power. This meant that when a early christmas present from Laura turned up I had no choice but to open it. I've sent my Christmas presents, the ones that need to go in the post, pretty early as well due to packages turning up late and/or being lost last year. I think its better to send them earlier.
I couldn't just sit there and look at it until the 25th of December, especially as I knew it was from LUSH, so I opened it.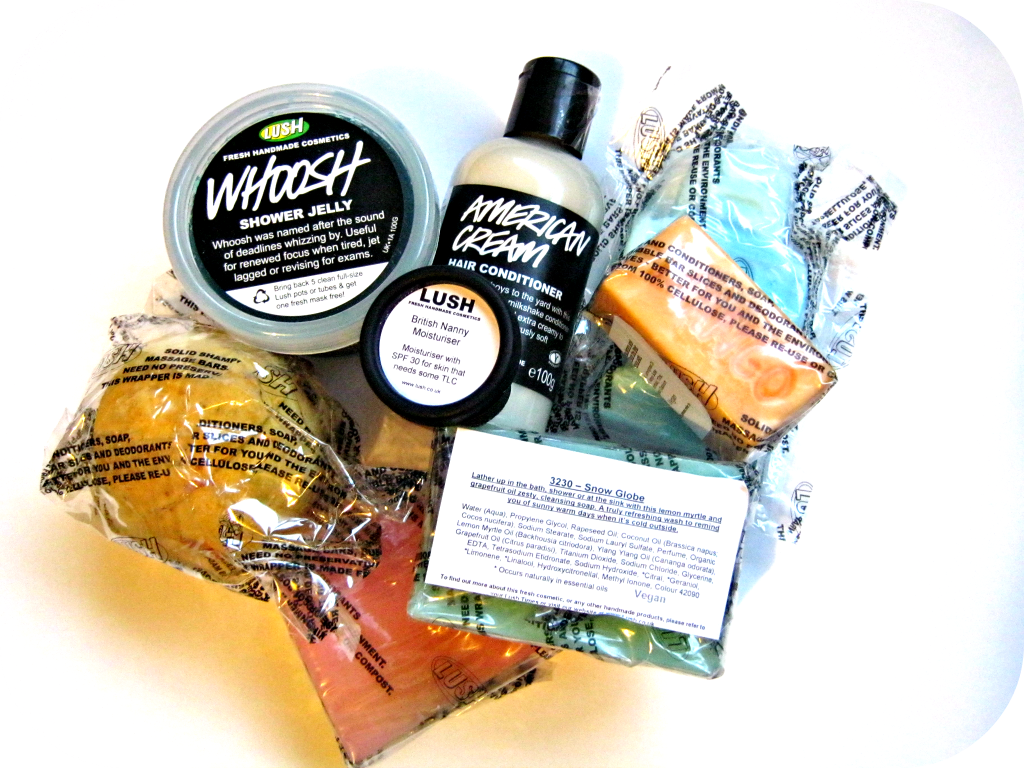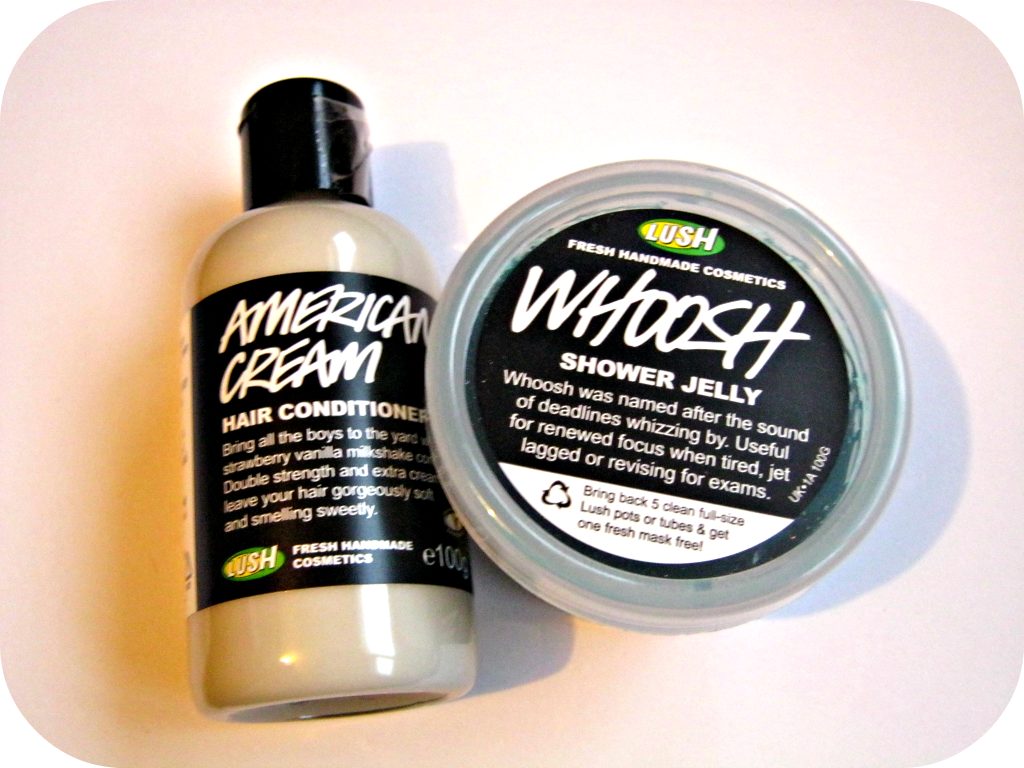 American Cream Conditioner
I have already tried this and I have completely fallen in love with it! It makes my hair feel so soft and nourished.
Whoosh Shower Jelly
I've used the shower jelly's before and they are lovely to use instead of shower gel.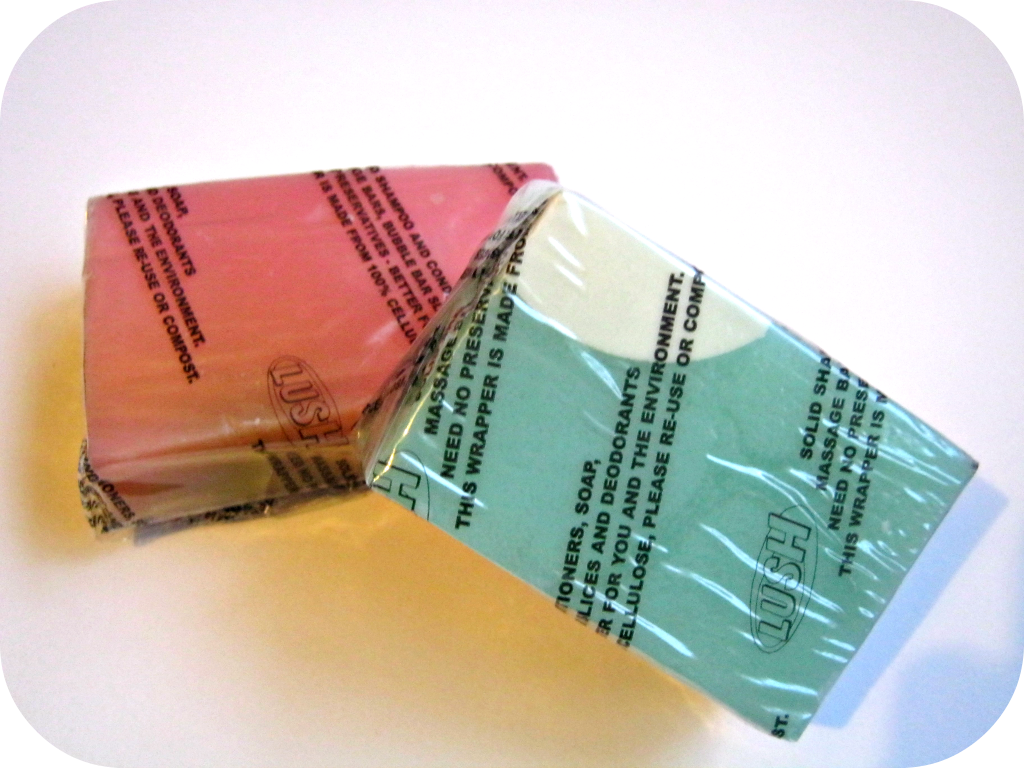 Angel Delight Soap
I was hooked on this soap last Christmas, I went through several bars of it. It smells delightful and its already sitting by my bathroom sink.
Snowcake Soap
I never got around to trying snowcake last year so I'm excited to try it out this Christmas.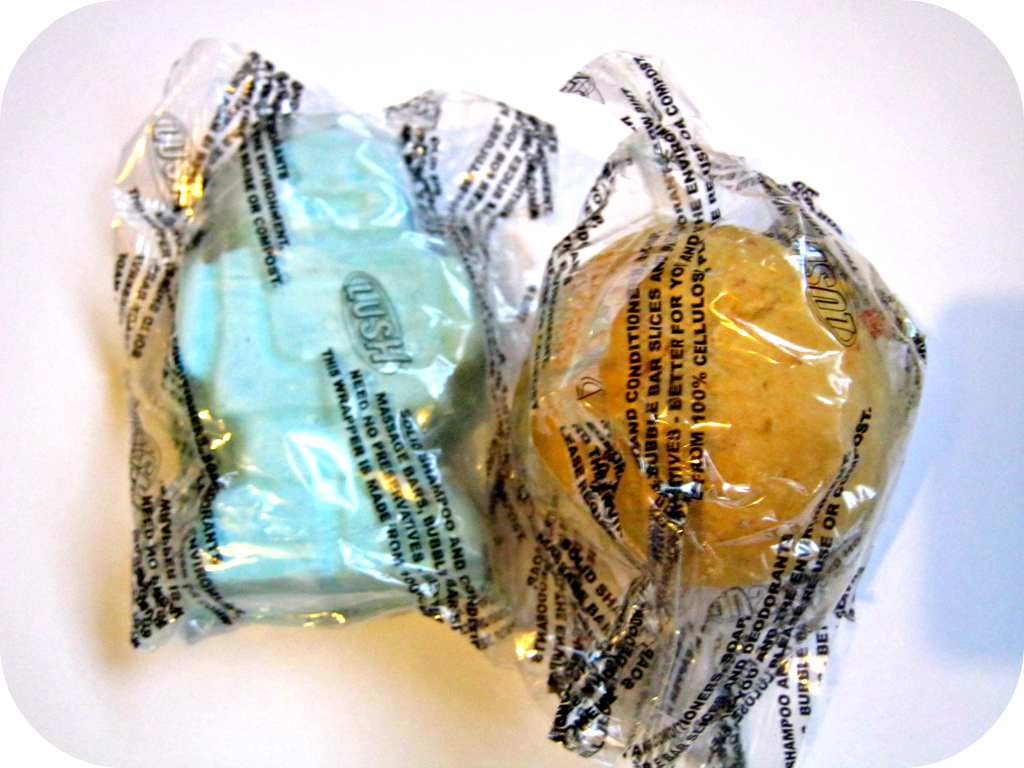 Ickle Baby Bot Bath Bomb
I have walked past this bath bomb a million times in LUSH but never picked it.
Cinders Bath Bomb
This is one of my favourite bath bombs from LUSH, it smells divine and it has popping candy in it, what's not to like?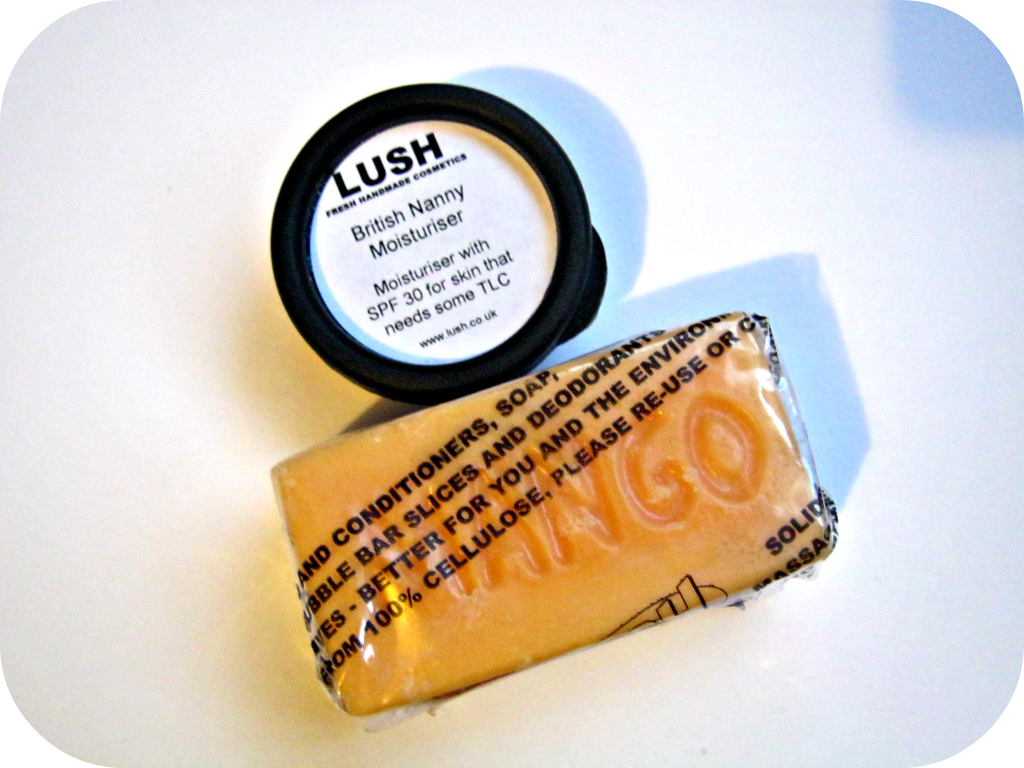 British Nanny Moisturiser Sample
I haven't tried this yet but I've popped it in my handbag, it smells nice though.
You've Been Mangoed Luxury Bath Melt
This is another thing I've never tried from LUSH, I'm hoping the luxury part of it is true though!
A MASSIVE thank you to Laura for completely and utterly spoiling me, feel a bit bad now that my present for you isn't as impressive. Either way, thank you so much xx
Thanks for reading,
Shona x